There are two versions circulating of Khloe Kardashian's postpartum mindset when it comes to Tristan Thompson.
In the first, the reality TV star is furious, "ballistic," and heartbroken over allegations that her Cleveland Cavaliers boyfriend cheated on her with multiple women. According to this version, courtesy of Us Weekly, she's so eager to get herself and their new baby daughter out of Cleveland that she's had her assistant packing them up and preparing for their move back to Los Angeles.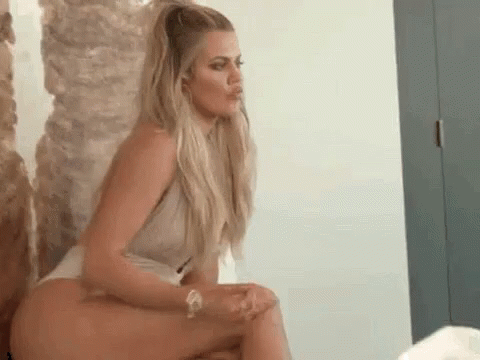 Khloe reportedly wanted to bolt from Ohio as soon as multiple reports broke earlier this week that Thompson is an alleged "serial cheater." But she was too far along in her pregnancy to jet back to Los Angeles.
But in the second version, Khloe, who gave birth around 4 a.m. Thursday, is filled with new-mom joy — and probably a large dose of new-mom love hormones. She's in such "a bubble of peace and happiness" that she's "basically already forgiven" Thompson, a source told People. 
"She's so incredibly happy that her baby is here, that she is big and strong and healthy and beautiful, and so right now Khloé truly has no other cares in the world," the source said. "She isn't even mad at Tristan right now."
In fact, Khloe may even be in such a forgiving frame of mind that she's ready to dismiss the allegations against Thompson as "less about cheating" and more like "a random drunken hookup," the source said. At most, what Thompson did with the other women consisted of "some kissing."
Khloe also may be inclined to believe that the assignations "meant nothing" or were the fault of "stupid groupies trying to trap him."
In the final months of her pregnancy, Khloe has been living in Cleveland, in Thompson's house on Lake Erie. She shipped many of her belongings there, and had been planning to raise their daughter there with Thompson, but the cheating allegations upended those plans.
Or did they? Will Khloe stay and try to work things out? Or will she realize that Thompson may be no more reliable than her last big NBA player romance?
She has revealed that her ex-husband Lamar Odom cheated on her multiple times during their seven-year marriage. The former LA Laker also famously battled substance abuse issues.
"First Lamar cheated on her and now Tristan," a source told People. "She's been through so much."
Then again, Khloe allowed Thompson in the delivery room, perhaps because she had already forgiven him, or because she believed that, no matter what, it was important for her daughter to have a chance to bond with her father so soon as possible.
Us Weekly reported that Thompson has no plans to stop Kardashian from vacating Ohio — if that's what she wants to do.
"Tristan is making no moves to try and prevent Khloe from leaving, and keeping their daughter in Cleveland," a source told US Weekly. "He is incredibly remorseful for everything that has happened and doesn't want to cause Khloe any more pain."