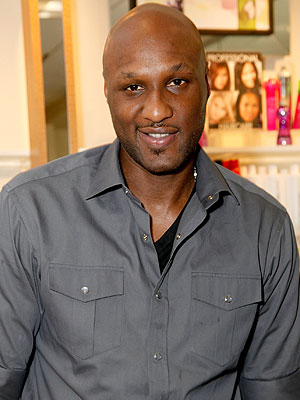 Lamar Odom has checked himself into a drug and alcohol rehabilitation center, two sources confirm to PEOPLE.
"He realized he needs help," a source says of the NBA free agent and husband of reality star Khloé Kardashian Odom.
Odom's drug use had been causing trouble in the couple's marriage, though Kardashian has been focused on getting her husband help.
Late last week, Odom was arrested for DUI.
The basketball player, 32, has admitted to drug use in the past. He violated NBA drug policies twice in eight months back in 2001, and spoke in 2003 of his marijuana use.
"I just couldn't control myself in L.A. … the lifestyle that I was living and the things I had access to," he said.
Odom's father struggled with heroin addiction, and Odom once wondered if he was "fighting my father's demons."
Prayers for Lamar that he finds the peace he's so desperately looking for. Bless you Khloe for standing by your man, for better or worse, in sickness and in health …
Source: People.com