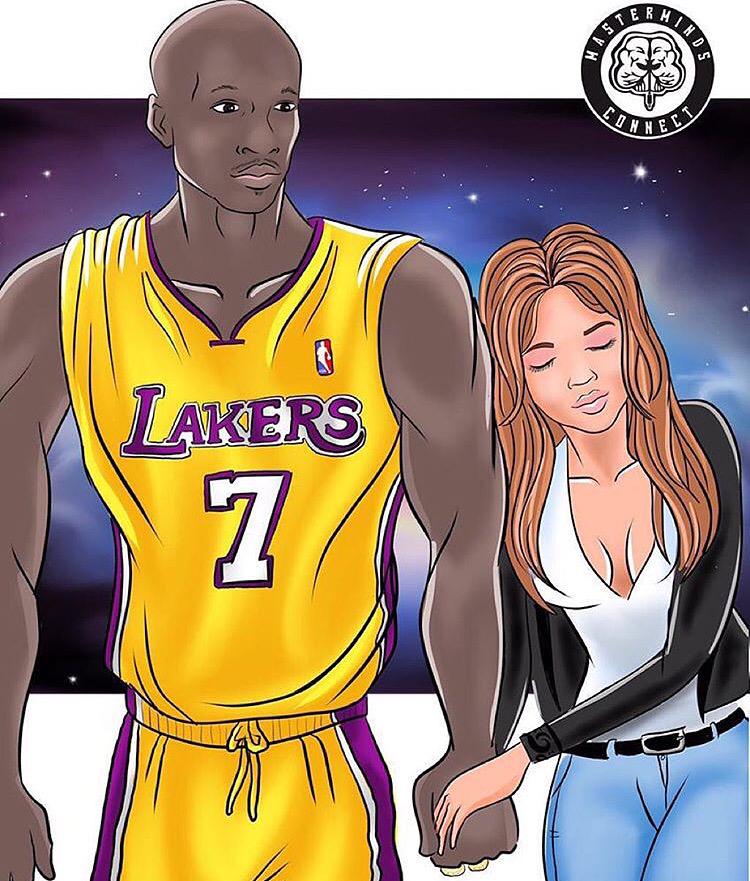 Lamar Odom is fighting for his life after falling into unconsciousness at Dennis Hof's Love Ranch South in Pahrump, Nevada … TMZ Sports has learned.
Sources at the Love Ranch tell us … 35-year-old Odom arrived at the Ranch Saturday and was partying with the girls for days. A source at the Ranch said Lamar was taking an herbal substitute for Viagra.
A woman went into Odom's room in the VIP suites and found him unconscious.
We're told the woman began screaming for the manager — who called 911.
The manager rolled Lamar over on his side and saw "mucus-type liquid coming out of his nose and mouth."
An ambulance took Lamar to Pahrump hospital, where doctors intubated him … an indication he could not breathe on his own.
We're told Lamar is being airlifted from the hospital to Las Vegas for more treatment.
We're told Lamar had been partying at the ranch by himself — with no friends or entourage — and is now alone at the hospital.
The ranch staff says they want to be in the room with Lamar but since they're not family they're not allowed.
___________________________________________________________________________________________________
6:30 AM PT: Kris Jenner and Khloe was seen at Hospital in Las Vegas (Pics)
7:15 PM PT — The Nye County Sheriff says the airlift of Lamar had to be scratched because his 6'10" frame was too big for the chopper. Instead, he was rushed by ambulance to a Las Vegas hospital.
The Sheriff also says the call came in at 3:15 PM for an unresponsive male at the Love Ranch. Paramedics treated Odom and he was taken to a nearby hospital. Sheriff's detectives conducted an investigation at the brothel. It's unclear what, if anything, they found on scene.
8:00 AM PT: Kobe Bryant also rushed to join Khloé at Odom's bedside on Tuesday evening after leaving a Los Angeles Lakers game in Las Vegas early for "personal reasons."
Celebrity Friends Express Support on Social Media for Lamar Odom.
9:30 PM PT — Lamar is still alive, but he is breathing with the assistance of machines and remains in critical condition … according to sources close to the situation.
11.00 PM PT — Lamar is still in a coma and his heart is failing … TMZ source says he is having serious problems with his kidneys and lungs as well. Khloe Kardashian is currently by his side.
UPDATES Oct 12: – Kourtney Kardashian and Kendall Jenner have joined their family in Las Vegas.

– Lamar Odom two kids Destiny and Lamar jr and ex wife Liza Morales arriving wednesday night in Vegas airport to see their dad Lamar.
– The Kardashians are preparing to say goodbye to Lamar Odom
– Khloé Forced to Make Medical Decisions for Lamar, Source Says