I just added different review below:
[su_spoiler title="Bustle.com: Revenge Body With Khloe Kardashian' Is About Much More Than Weight Loss"]
Everything the Kardashians do is subject to intense scrutiny. The latest TV series from America's first family, Revenge Body With Khloé Kardashian, has drawn a lot of criticism, despite only airing one episode so far. Khloé Kardashian has dealt with more misfortune than most in her life. From her highly publicized divorce from Lamar Odom, to near constant and often unflattering comparisons to her siblings, Kardashian has shown that she's made of steel by surviving and thriving in the media spotlight. So, is it possible that her new show Revenge Body spreads a positive message, or are its multiple critics right?
It's impossible for a series called Revenge Body to not contain some semblance of negativity, but the show is about much more than that. While the body-shaming and apparent self-hatred held by some of the contestants doesn't always feel healthy, there's a productive message at the show's core. Instead of demanding an unrealistic diet, or an exercise regimen that's impossible to keep up, Kardashian asks that contestants commit to living a new life and focusing on their futures. The 12-week Revenge Body program is bespoke for each contestant. The reason I believe that Revenge Body is actually a show fueled by positivity is that it's a totally relatable concept. At some point in their lives, everybody reaches their own version of rock bottom, and that's the perfect time for transformation.
While I agree that the show's focus on losing weight is galling at times, Kardashian reminds the contestants that some weeks they'll see no loss, as they build up muscle. Sure, losing weight because a friend called you "fat" and you want revenge on them isn't the greatest motivator, and it shouldn't be. Instead it's how you handle that hardship that counts, and whether or not you choose to turn the worst moment of your life into the best.
Critics have taken aim at Kardashian's initial question to contestants, when she asks, "Who do you want to get revenge on?" However, I'd argue that her phrasing is straight out of the slightly overenthusiastic Kardashian dictionary, and doesn't mean "revenge" in the classic sense of the word. As the first episode progressed, it became clear that the contestant journeys are about so much more than getting back at an ex-partner or friend. Both Stephanie and Will quickly realized that they were being given a unique opportunity to change their futures, and past hurts no longer needed to matter.
Celebrity trainer Gunnar Peterson's outlook on the Revenge Body process was one of the most enlightening in the episode. While training Will, whose boyfriend had left him for another man, Peterson was insistent that the past was left in the past. When Will revealed that his ex moving out was his motivation for training, Peterson said, "Good riddance." When Will later revealed that his ex Kyle had started seeing someone else, Peterson expressed disinterest, and jokingly repeated the words, "Kyle who?" To really hit the message home, Peterson said, "I need you to get that this is for you."
The trainer's constant encouragement, and refusal to be drawn into relationship drama, is core to the positive message contained in Revenge Body. A bad relationship or friendship or familial drama might be the reason a person goes on the show in the first place, but any actual change comes down to the individual.
Contestant Stephanie's journey similarly resulted in her realizing that she didn't really need to get revenge on anyone. Her negative self-image needed to change, and getting active helped her to achieve that. Sure, weight loss was important to Stephanie, too, but her attitude to her own self-worth was integral to any change that took place.
Ultimately, Kardashian's Revenge Body is about more than weight loss or getting revenge. It's about making healthy and sustainable changes. Is the series often focussed on vanity? Totally. Khloé is a Kardashian after all. But, as always, Kardashian's message is about finding a new way forward when everything seems lost, and most of us can relate to that.
[/su_spoiler]
[su_spoiler title="Thedebrief.co.uk: We Have A Lot Of Questions About Revenge Body With Khloe Kardashian Episode One"]
Revenge Body With Khloe Kardashian made its TV debut in the US last night and, while we're all for KoKo helping people get fit and healthy, we have a few questions about the first episode. Like, we enjoyed watching it, but we also felt a little dirty about it. Here's why…
Why was a contestant allowed to participate in an attempt to get his ex-boyfriend back?
First Revenge Body protégé Will reveals, through tears, 'Recently my boyfriend told me that he wasn't attracted to me anymore.' Will then goes on to explain that they've broken up and he's hoping his revenge body will help him WIN SAID BOYFRIEND BACK. Like, WTF, Will?
We know heartbreak does crazy things to people, but why isn't Khloe hitting him with inspirational quotes and 'do it for you, honey, not anybody else'? Sure, (SPOILER ALERT) by the end of the show he changes his mind about wanting to be with the ex, but only because he found out the ex was cheating and he didn't even show up to his reveal!
Why is Stephanie friends with her friends?
Second Revenge Body participant, Stephanie, says she's the DUFF of her friendship group. For anyone who isn't American or didn't see the 2015 film of the same name, that stands for Designated Ugly Fat Friend. If we didn't get to see Steph's friends, we would assume she's probably in a nice, albeit skinny friendship group, with girls who are constantly reassuring her. But no.
On getting ready for a night out together, one of her friends is all, 'I think it's too tight around your stomach. You don't really have a shape I would say.' Then, when she goes to try another dress, her other friend chimes in, 'I don't think she'll fit in the small though.' Seriously, Stephanie, don't just lose weight: lose those friends. You don't need that kind of negativity in your life.
How are the contestants meant to maintain their new bods without Gunnar?
During Revenge Body filming, some participants are treated to personal training with celebrity trainer Gunnar Peterson, who reportedly charges $15,000 for a six-week program (though said figures are unverified and may have risen due to his close associations with the Kardashians). But what happens when the show ends and they have to maintain their new bods without (expensive) intense help? Steph got lifetime membership to Training Mate, because she and founder Luke Milton became actual friends, but is everyone else going to manage to work out 5-7 days a week when there isn't a film crew following them? We want follow up episodes in a year, please.
Why is there so much fawning over Khloe?
'I love Khloe, Khloe's like my idol. That woman is so beautiful,' says Steph. 'I was two seconds away from a panic attack because it was so insane,' says Will on meeting Khloe. Like, we all love Khloe, she's clearly the best Kardashian, but is this going to happen in every episode?
Does a Kardashian get paid every time their name is dropped?
'This is what I put Kendall through,' says Celebrity Dermatologist Christie Kidd, on shoving needles in Steph's face. 'I called my sisters and got some of the Kendall + Kylie collection brought in here,' says Khloe, when showing Steph the bathing suits she can wear for her reveal. Like, $1,000 a time or what? And Kylie definitely must have gotten extra for that video message.
How the heck does Jen Atkin have time for this? 
The celebrity hairdresser got five Kardashian sisters, Kris Jenner AND Chrissy Teigen to work on. How did she also squeeze in the mere mortals from Revenge Body?! Girl has serious stamina.
[/su_spoiler]
[su_spoiler title="Thepostathens.com: Khloé Kardashian's 'Revenge Body' helps contestants in a healthy way"]
You can lie to yourself, or be honest: We all have a slight obsession with the Kardashian-Jenner family. Whether it is following the adorable (yet dramatic) relationship of Kimye, or Kylie Jenner's latest look, we constantly check social media to what is going on with the famous family.
Most recently, Khloé Kardashian, the "ugly duckling" of the family, has transformed into the "hottest Kardashian." After her recent breakup with ex-beau and fiancé Lamar Odom, she transformed her body into that of a fitness model.
Now, Khloé is giving a chance for people to get their revenge body through her new fitness show. Out of all the Kardashian-Jenner family members, this endeavor seems like the most philanthropic thing they have done since they stepped into the spotlight. But, will it work in the end? Or will the contestants be seen a few years later with all the weight put back on (like most weight loss shows)?
The first episode was pleasantly surprising. There was a genuine, caring nature between Khloé and her contestants. She asked them their goals, hopes, dreams and fears, while pairing them with trainers and nutritionists. While social media and other news outlets have been saying that this may not be the healthiest way to approach fitness, the participants seemed to be happy, healthy and confident about their transitions. Also, training was done with professionals while having professional nutrition help.
This is really the first time loyal Kardashian followers have seen the family (particularly Khloé) giving back to the public in a positive way. I had low expectations for this show, but after 75 minutes, I felt myself tearing up at the success and self-confidence of the participants.
So, before I mess up my Kyshadow, here's the recap of the show:
Will Ontiveros
After gaining 40 pounds, Will's boyfriend and best friend Kyle broke up with him, saying he "wasn't attracted to him anymore." Will was fueling his sadness with Chinese takeout and cake, and decided that getting a revenge body would be the best way to get his beau back. Will considers himself a "bear," but wants to become a "muscle-cub" (a thick, stacked, dude). Will has 12 weeks to get his revenge body with celebrity (and Khloé's) trainer, Gunnar Peterson. After saying "f— Kyle," Will started his revenge. With 36.7 percent body fat, he has a lot of work to accomplish with Gunnar and his nutritionist.
Within the first few weeks of working out, Will decided to drink with his friend Jason (a big no-no for weight loss). After a night of drinking, Will blacked out and forgot to go to his training session with Gunnar. This is something that could get him kicked off the show. But, in his next training session, Will revealed that Kyle is dating someone else. Gunnar told Will that he has to want this, and to do it for himself, not Kyle. He had one of his best training sessions afterwards.
A few weeks later, Will had a meeting with Khloé and revealed that Kyle was cheating on him for their whole relationship. So, Will asks Khloé to call him and invite him to a party — Will's reveal party. Will thanked Khloé for changing his life for the better. With one day left until the reveal, Will finally admired his body for what it is.
The day of the reveal, Will got his hair cut by celebrity stylist Lee Rittiner. Will looked handsome in a suit showing off his new "muscle-cub" body. His party was held on a rooftop in Hollywood. Will's mom came, which meant more to him than Kyle. Kyle never showed up, and Will said that this showed him how much Kyle doesn't matter to him anymore.
At the end of the 12 weeks, Will lost a total of 30 pounds. He continues to workout and lost a total of 52 lbs. through his journey. He is also dating one of Kyle's exes.
Stephanie Perez
Stephanie was once skinny and fit in with her group of friends. But after getting older, her metabolism slowed down and she started gaining weight. Now, she feels like the D.U.F.F. (designated ugly, fat friend) in her friend group. She feels insecure whenever she goes out with her "supermodel" friends. But, her revenge is aimed at her ex-best friend, Miranda, who always called her fat and told her she needed to change her diet ways. Another one of Stephanie's insecurities is her acne, which she hopes to fix. By the end of her 12 weeks of training, Stephanie wants to be able to wear a bikini for her reveal. For her trainer, Khloé paired her with aussie heartthrob Luke Milton, who owns Training Mate. His goal is to help Stephanie get to her goal weight of 148 pounds through eating well, working out with high intensity interval training and having a support through her trainer and workout buddies. Her starting weight was 172.2 pounds. Stephanie was excited to start working out. Luke's approach to supportive training helped Stephanie feel comfortable working out, to the point where she started working out seven days a week, twice a day. But, working out is not the only thing she did. Stephanie went to the Kardashian-Jenner's dermatologist, Christie Kidd. Christie gave her tips on how to keep her skin clean and pure, while giving her injections for her cystic acne. Stephanie finished out her 12 weeks of self love and care with a weight reveal, losing 27 pounds and weighing 145.2 pounds.
For her final reveal, Stephanie was styled by Jason Boldin. She wanted to wear a bikini for her reveal, so Kendall and Kylie Jenner provided swimsuits from their collection for her. Stephanie thought she looked a lot better than she thought she was going to look in the beginning. On the day of the reveal, Stephanie had a glam team with famous stylists and artists including Jen Atkin and Ashley Holm. Kylie gave her lip kits for all the hard work she put in. Stephanie considers this the best day of her life. At her final reveal pool party, Stephanie looked stunning in a Kendall and Kylie bikini. She decided to talk to Miranda, her ex-best friend that led her to her fitness journey. Miranda said she didn't remember any of the things that she said, but she was sorry. Stephanie said she would be friends with her again as long as she respects her. At the end of the 12 weeks, Luke, her trainer, offered her a lifetime membership at Training Mate. Stephanie continues to pursue her "revenge body," and lost another 10 pounds since filming ended. She also has enough confidence to date now.
[/su_spoiler]
[su_spoiler title="Thebeautybreakdownproject.com: Revenge Body? It's a no from me."]
Khloe Kardashian's show "Revenge Body" is about to launch on the E! Network.
She's lost all this weight and can fit into whatever size clothes after her breakup with Lamar. She can now fit into a hot pair of jeans and it's a big middle finger to her exes and anyone who ever called her the "fat Kardashian."
You know what? I get it why Khloe's doing it. Because I was there once. I was a Khloe. I was much younger than her, of course. Maybe around 13 or 14. But I remember being the "fat" one. In fact, I'll never forget it. I remember being the one who stuck out like a sore thumb when compared to everyone around me.
I looked so different to everyone else. I had developed adult curves at a young age. I had DD cup boobs by the time I started Year 8. I wasn't getting taller. And I wasn't a size 8, like many of the other girls my age.
One day I got sick of it. I was packed to the brim with disdain for who I was. I wanted to be someone else.  Anyone else. I was trapped in this awkward, developing body and I didn't know how to deal with it.
All the messaging I saw in society was thin, thin, thin. Magazines, television, movies, social media accounts, posters.
There was nobody my age who looked like me in the popular media. Everyone who played a teenager was hot and tiny and dressed to impress. And they certainly weren't ethnic like me. Or had pimples. Or sore boobs. Or irregular periods. Or anything that resembled my reality.
So what did I do? I succumbed to the pressure. I decided that the best idea was to change myself. To mould myself into someone else entirely. To change my voice, my clothes, my body. Everything. Because who I was obviously wasn't good enough. Pretty much the premise of "Revenge Body." Change yourself so you'll finally get that attention or affirmation from someone else.
And that is so wrong on so many levels.
How is making your goal the approval of others ever going to fulfill you? What happens when the compliments stop? When people stop taking notice of the changes to your fashion, your face or your body?  What happens when people stop caring and move on? Do you keep changing yourself to gain their approval?
Because the goal was never for you. It was never for your own sense of achievement. It was to prove to someone else that you could do it. And then when the initial rush goes away there's nothing but loneliness and disappointment. Your problems didn't go away. Some of them actually got worse.
I wish when I was in those early years of highschool, when I believed I was ugly and unloved, that I'd had someone who stopped me in my tracks, pulled me aside and said: "Hey girl, don't get down on yourself. Changing your body isn't going to solve your problems. Being someone you're not isn't going to make you happy. In fact, it's just going to make it harder for you to rediscover who you really are when you're older."
I wish there'd been someone there to say: "Place less focus on what your body looks like and the weight you are and place more focus on what your body can do. What training can do for your body and your mind. Focus on how nutritious foods make you feel."
But there wasn't someone there to stop me in my tracks. Or at least, I didn't find that person in time.
I feel like now, seven years on, it's better. We have campaigns like the Dove Campaign that show an array of body types and ethnicities in the mainstream media. We have social media influencers like Katie Willcox who are out there fighting the good fight. We're talking more about body image and we're certainly more open about mental health.
But"Revenge Body" just feels like another step backward.
We have these conflicting messages. One camp is encouraging us to love ourselves the way we are and embrace what we have. To focus on our health and wellbeing rather than our weight.
The other side of the camp is bringing out Revenge Body, a show dedicated to encouraging women to change their bodies and their image to gain the attention of people who didn't show them respect in the first place. And the person heading that camp is one of the most influential celebrities in the world (whether you like that fact or not).
So what are young girls and women meant to believe?
That they should be happy, healthy and learn to love who they are? Or that they should change themselves into something society pushes as ideal?
Khloe has the power to challenge the status quo. She's got the reach to make a real difference. But the opportunity to make that step forward was dampened by the pressure to conform and that is such a shame
[/su_spoiler]
[su_spoiler title="Literallyalwayshungry.com"]
We're all guilty of watching TV shows that lack substance, especially reality TV shows like The Bachelor or The Real Housewives, or the ultimate reality guilty pleasure: Keeping up with the Kardashians. In the spirit of vegging out to lackluster TV shows, I was actually excited to watch Khloe Kardashian's new show "Revenge Body with Khloe." While the reviews I've read haven't been positive, I'm going to take a different approach.
For a Kardashian produced and focused show, I thought Revenge Body met expectations. From what I can tell, we'll see two individuals work on their fitness each episode, and follow them through their 12 week transformation, concluding with their final reveal party where they confront the person that inspired them to get healthy.
Critics are saying the show's entire premise is bogus and that encouraging people to get healthy for the sake of revenge is in itself flawed, but I disagree. I think oftentimes it's the bullies and haters in our lives that give us the motivation and drive it would have been hard to find from something else. As Khloe says, "Let our haters be our biggest motivators."
While you can argue that health and fitness should be about bettering yourself and making yourself happy, which I agree with, you can't deny that what some people need to kickstart a difficult lifestyle change, is tough love. When you're going after your revenge body, it's actually just as much about yourself as it is about the person you are trying to impress, which is something BOTH participants on the premiere came to realize. Considering both also went on to lose more weight after their time on the show, I think the overall process and experience was done right, and taught two people who put little value on health and fitness that it was actually something they love, and that improved their lives.
I found myself rooting for the contestants and feeling proud of their results. I was shocked to see that the female contestant, Stephanie, lost 27 pounds in 12 weeks, and the male contestant, Will, lost 30. They both worked with celebrity trainers and nutritionist and got a lot more than help in the gym, they also got to meet with celebrity dermatologists and oral hygienists to help improve their skin, teeth and overall appearance, which only added to their newfound confidence.
I'm excited to see where this show goes and to hopefully watch more and more people  improve their lives with health and fitness. And I think as long as your process is safe and healthy, your motivation can come from a variety of places, whether it be to get fit for your kids, set an example for your friends or family, or even get your revenge body.
We can all admit that Khloe has done nothing but work her famous butt off (while making it considerably larger….) and she looks amazing. I'm happy she's using her new passion for fitness to help others, even if its not in the way most critics think she should be.
Revenge Body with Khloe airs Thursdays on E!
[/su_spoiler]
[su_spoiler title="Mamamia.com.au: Revenge Body" was as warped as it was disappointing"]
Guys, it's 2017 and you know what that means?
It's Revenge Body with Khloe Kardashian time.
Oh hey, was that a wince? Okay okay okay, so the show title is shallow, the promos left us in a cold sweat, and the application form was the most disturbing creation since the ASOS body bow.
But turn that frown upside down, because the premiere episode has aired and it's… no sorry, there's no way to sugarcoat this, it's as depressing as it sounds.
And the reviews pouring in online have not been kind.
As the title suggests, the show centres on the completely absurd and unhealthy premise of getting back at someone who hurt you by changing your body shape. Because what other people think is of utmost importance.
The first episode kicked off with contestants Stephanie Perez and Will Ontiveros, who take turns opening up to the 32-year-old Kardashian sister about their reasons for signing up for the program.
Will is keen to exact revenge on his charming ex who broke up with him over his appearance. He hopes to win him back by losing weight.
As he explains all of this to Khloe, we have trouble working out if there is even an ounce of sympathy on her face. She only just manages to squint her eyes and utter a 'mmmm'. Well done.
As their conversation continues, Khloe tries to relate to Will's struggle with his confidence. Apparently the best way to do that is to describe the times she felt better about herself when her sister Kim Kardashian West felt worthless after breaking up with her boyfriends.
"It always used to make me feel a little good. 'Well if Kim feels that way then I'm okay that I feel that way'," Khloe tells Will.
"I feel great just hearing that," Will responds.
Khloe adds: "I used to be like 'I'm sorry you're not feeling well Kim – but YES, I know I'm not alone'."
Just, lovely. How to fix your self-esteem? Find someone who feels shitty and watch yourself feel miraculously better. For about a tenth of a second. Perfect advice.
When we meet Stephanie, she tells us she was labelled the "fat friend" by her former bestie.
"So do you want revenge on her?" Khloe probes.
"100 per cent," Stephanie replies. "I'm really just tired of how bad I'm feeling inside and I don't want to feel like that anymore."
Do you want to scream? Same.
This psychology is just too warped.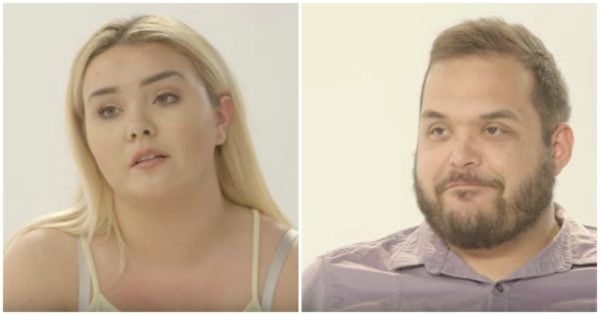 At one point, Stephanie says one of the first things she wants to change about her body are her nails and skin.
Khloe blesses her with another nugget of wisdom.
"That stuff is all fixable. I have access to the best dermatologists, literally I feel like they have a magic wand and they can fix your face."
….. What the f-ck is happening?
So Stephanie and Will embark on their "revenge body" journey and by the end, yes, they lose some weight. And they seem pleased.
I mean, Will is so stoked with the changes that he is "OBSESSED with the way I look". Ahhh, the ole self-obsession. Which usually can only lead to one destination: more mental hardship.
Meanwhile, Stephanie confronts her former friend and asks her to accept her back: "I really would like to be your friend again.. as long as you treat me how I want to be treated."
And guess who was right beside them for the big reveal?
Well basically everyone.
But… Wait… Where is Khloe? Khloeeeeeeeeee?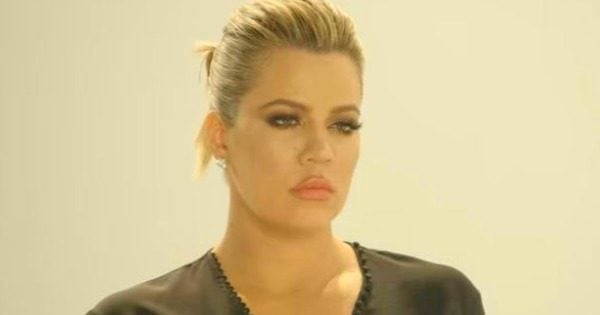 Nope. Not there.
You'd think that after opening up their hearts to her, she'd make an appearance for their big moment. On her own darn show.
But she has better things to do.
It's only been one episode, but so far the predictions have been right: the premiere did not even try to pretend. It cares only about the superficial, and apparently does not give two shits about promoting self-acceptance, nor fostering what makes each individual an amazing human being.
[/su_spoiler]
[su_spoiler title="Scarymommy.com: 'Revenge Body' Was Even Worse Than You Imagined It Would Be"]
Last night, Khloé Kardashian's new reality fitness show Revenge Body premiered. It's the most shallow, awful, depressing piece of television to come out of the weight-loss genre. And that's saying something.
We begin the show with Will. He's adorable, he radiates personality, and you immediately want to be his friend. The first scene is of him letting himself into his house, hands full of Chinese takeout and Dunkin Donuts, because of course. We have to be immediately be fed the storyline that fat people literally can't do anything but eat.
He tells us he's from a small town, and because of his sexuality, braces, and weight "food really became a comfort." Then we learn that recently Will's boyfriend told him he wasn't attracted to him anymore. "I knew I had gained weight, but I didn't know it was that bad, that I wasn't attractive," he says with tears in his eyes. Cut to him ripping open Chinese takeout, and every decent person in the world screaming "YOU ARE WORTHY, WILL. GET THE FUCK OFF THIS SHOW IMMEDIATELY AND FIND SOMEONE WHO ISN'T A DOUCHE."
Here's where we can all picture the producer of the show running to pick up some Chinese food and donuts for Will and telling him to shove it into his face while telling his break-up story. That direction definitely happened. I don't know that it did, but I know that it did. Now Will is crying while looking in the mirror with his shirt off, and I literally want to show up on Khloé's doorstep screaming "DON'T YOU HAVE ENOUGH MONEY?" while smashing glazed donuts into everything she owns.
"I see a fat, lonely person," he says. NO. No. No. Actually, you lit up the screen as soon as you came on. You're funny. Your eyes shine. We all want to hang out with you.
"So why are you here today," Khloé asks.
"I'm in a very transitional period in my life," Will says. "My boyfriend Kyle broke up with me and I want him back so bad, he was my best friend. And I really want to lose all this weight so maybe I can get him back." Hold up, WHAT? Kyle is not your best friend, Will. Kyle is a jerk. "Why did he break up with you," Khloe asks, because of course we have to stick the knife in Will's heart and thrash it around a little. "He told  me straight to my face he wasn't attracted to me anymore."
Now Will starts showing pictures of Kyle, WHO IS JUST AS BIG AS HE IS, WTF? Kyle? Who the hell do you think you are?
"Who do you want to get revenge on," Khloé asks. Um, maybe Kyle, dummy. "Hopefully Kyle would look at the hard work that I did, and say to himself, 'Wow. This person did this for me.'"
At this point we're all hoping that Khloé will say something like, "Will, you are an amazing person and if you do this for anyone, do it for yourself. Fuck Kyle. Kyle is a dipshit." She doesn't. Instead she rattles off some dumb story about Kim feeling bad about herself after her breakups and how it always made Khloé feel better because "if it could happen to Kim it could happen to anyone."
Huh?
Will now tells us that his goal is to move from being a "bear" to being a "muscle cub" which is apparently code for big hairy dude to big hairy dude with some muscles. Khloe then tells him she's going to hook him up with the best nutritionists and trainers around. "I'm so excited to see my muscle cub," she says. "Bye, bear."
Ok, so just to recap — it never got deeper than that. Ever. The show paints Will as a pathetic fat guy, Khloe shows up for an interview and says nothing of depth, and they they both high-five on a completely shallow physical goal. Awesome.
Will meets celebrity trainer Gunnar Peterson. Will says, "My ex which is kind of my motivation for this whole thing just moved out this morning." Gunnar says, "Good. Good riddance. Get out. See ya," and now I kind of love him. He's so much better at this than Khloé. He intermittently yells "Fuck Kyle" while Will is working out. This is the best part of the show so far. Gunnar needs a show. It would be so much better than this garbage.
Next we meet Stephanie. She says she's the "Duff — designated ugly fat friend." We see her surrounded by a bunch of women, judging her. These women are awful. A-W-F-U-L. They are giving her "fashion advice" and I want to swoop in, shove them all down to the ground by placing my palm on their faces, grab Stephanie by the hand and bring her over to my house where we can watch Netflix and I can braid her hair.
Stephanie walks into a room which will henceforth be described as "bitch den" — in a dress. The bitches in bitch den all proceed to tear her apart. One says, "I think it's too tight around your stomach." Another says, "Like, you don't really have a shape." Another says, "You need to pick a better dress," while yet another chimes in, "I don't think she'll fit in the small though." What in the actual hell is going on here? Do women actually talk to each other like this? Stephanie, you don't need a new body, you need new friends.
Now we follow her to the club with her awful friends. She doesn't want to dance. Her friends are all horrified that she's sitting down, like they've literally never seen a person take a seat before. "Oh, my god, look at her," one says. "Can you just get up," asks another. "Come on! You're just, like, by yourself like a weirdo."
Now I'm fast-forwarding to the part where she meets Khloé because I just can't take it anymore. Khloé better redeem herself with some better advice or I'm turning this shit off.
Stephanie walks into the studio to meet Khloé and gushes about how beautiful she is, which Will also did. Starting to think this was a requirement.
Stephanie goes on to explain that when she and her best friend Miranda were in middle school they were both thin, but as they got older Stephanie gained weight, "I was always the fat friend to her, and she would let me know that." Ew. Khloé asks her what she wants to change about her body and she lists her nails and skin to start. Khloé says, "That stuff is all fixable. I have access to the best dermatologists — literally I feel like they have a magic wand and they can fix your face."
WHAT the FUCK did you just say, Khloé? She doesn't even skip a beat after the "I can fix your face" comment, she just slowly blinks and asks, "What is your ideal revenge body outfit?" Stephanie admits it's a bikini. Khloé says, "My goal is to get you in a bikini and have a pool party and do that whole thing."
GAHHHHHH.
I'm done. I don't even care what happens next.
Ok, fine. Will and Stephanie lost a ton of weight. Stephanie lost 27 pounds, and Will lost 30 — in twelve weeks. There is a glam squad and a reveal. Stephanie confronts her ex-BFF who has no recollection of treating her that badly. She looks genuinely upset. Kyle doesn't show up, but Will realizes that his leaving is what motivated him, blah, blah, blah.
This show is 100% about appearances, and 0% about what actually makes a person amazing. It doesn't even pretend to be better than that. Khloé Kardashian had a totally normal body type throughout childhood, but it doesn't matter. She'll always view herself as the "chubby sister." That sucks. But what sucks even more is that she's taking her insecurity, packaging it as empowerment, and selling it to her audience.
No.
[/su_spoiler]
[su_spoiler title="Health.com: Khloé Kardashian Wants You to Get a 'Revenge Body,' But Is That a Good Idea?"]
Khloé Kardashian struggled with her weight for years. It wasn't until her public breakup with basketball star Lamar Odom that the youngest Kardashian decided to change her trajectory, finding solace in workouts and bettering herself. Now, after making that commitment to her health by spending time with a personal trainer and seeking the advice of a nutritionist, Kardashian looks—and feels—better than ever.
That's the premise of her new reality TV series, Revenge Body with Khloé Kardashian, which premiered last night on the E! Network. Kardashian wants to inspire contestants who have gained weight after enduring a rough patch to achieve a "revenge body"—to lose weight and look good, but most importantly, to feel good—just as she did.
The concept of losing weight and getting fit for revenge is a controversial one. Refinery29 called it "hateful," ATTN said the show pushes "a dangerous message," and Bustle argued that "bodies shouldn't be used as weapons." Still, plenty Kardashian fans were excited to tune in for the premiere, if the #RevengeBody hashtag on Twitter is any indication, and television industry experts were predicting big ratings for the show.
So are Kardashian's detractors on to something? Science says they could be right. Researchers from the University of Kentucky and University of North Carolina at Chapel Hill examined the two types of weight loss motivation in a 2010 study: autonomous (making changes for personal reasons) and controlled (motivation stemming from outside factors like pressure from others or feelings of guilt). People who were able to maintain their autonomous motivation lost more weight than those who were motivated to drop pounds for external reasons—like, say, exacting revenge on an ex.
"If revenge is the sole motivation, it probably won't last," says Gail Saltz, MD, Health's contributing psychology editor. "People who lose weight for external reasons usually cannot maintain it." Additionally, she explains, the fixation on getting back at an ex by changing your body can become more serious—you can get caught in body dysmorphia or it can lead to an eating disorder.
Part of the fantasy of a revenge body is that the other person will want you back, explains Dr. Saltz, that you have control over the relationship by changing your body. "But you can't control your ex's feelings, and if he moves on and is happy with another, what then?"
"The idea that something about you looking different can be the difference between 'he loves me and he loves me not', is one, probably not true or two, means that's not the person for you," Dr. Saltz says. In this situation, you have lost sight about empowering yourself for yourself and the focus has become the other person.
But that doesn't necessarily mean that using a breakup for motivation to drop pounds or better yourself is always a bad thing. "I'm in favor of whatever might get you healthy," says Dr. Saltz, "as long as you're placing the emphasis on feeling good, feeling healthy, and liking your body."
So how can you do this? Well, just as Kardashian noted in her interview with Health for the January/February issue, she started to turn her energy into something positive. Instead of using to food to cope, as she had done her whole life, she joined the gym and started working out. As a byproduct, she started to see her weight drop, but most importantly, she felt better than ever.
"Try what works for you, but don't pull into yourself," says Dr. Saltz. "Use coping skills, do aerobic activities, and talk to your friends or support system."
[/su_spoiler]