As we inch closer and closer to the day that Khloe is set to drop Tristan Thompson's second child, it seems to be worrying his dad. Trevor Thompson took to his IG account to air out a few of his grievances with his son.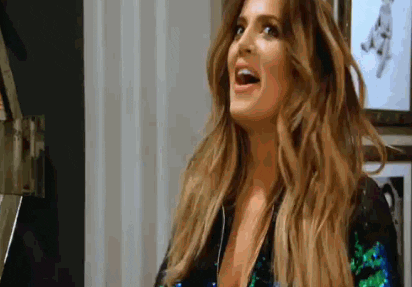 Previously, Mr. Thompson was showing solidarity with Jordy, Tristan's first baby mama, early on in his relationship with Khloe from this same IG account. Now he's adding more to his distaste for his son's "stupidity".
He says soon, Prince Oliver (Tristan's first baby) will question his dad and that Tristan is a fool.
Talk some sense into Tristan PLEASE. Prince Oliver will one day question his father.
Tristan act like he does not have a father…. what gos around comes right back around…. watch and see 👎👎👎👎he's a want to be a man….LOL Tristan only listen to his self and mother what a joke they don't know any better…. lol sad sad sad shame on them time will tell watch and see.
There's nothing like having a father in your life for guidance…. I give thanks each and every day for my DAD whò knows what time a day it is ….. Tristan dose not respect his last name Thompson because he is $85 million stupid 😔😕
Khloe has a boy and a baby too raise…LOL
All this is added in the comment section of this post:
https://www.instagram.com/p/BenSfjrlvUu/