Kendall Jenner had some fun with Tristan Thompson during his basketball game last night!
The 23-year-old model jokingly booed Tristan during the Cleveland Cavaliers – Philadelphia 76ers game on Friday night (November 23) in Philadelphia, Penn.
While some fans spotted Kendall booing, it appeared things were all good between the model and Khloe Kardashian's baby daddy when they hugged after the game.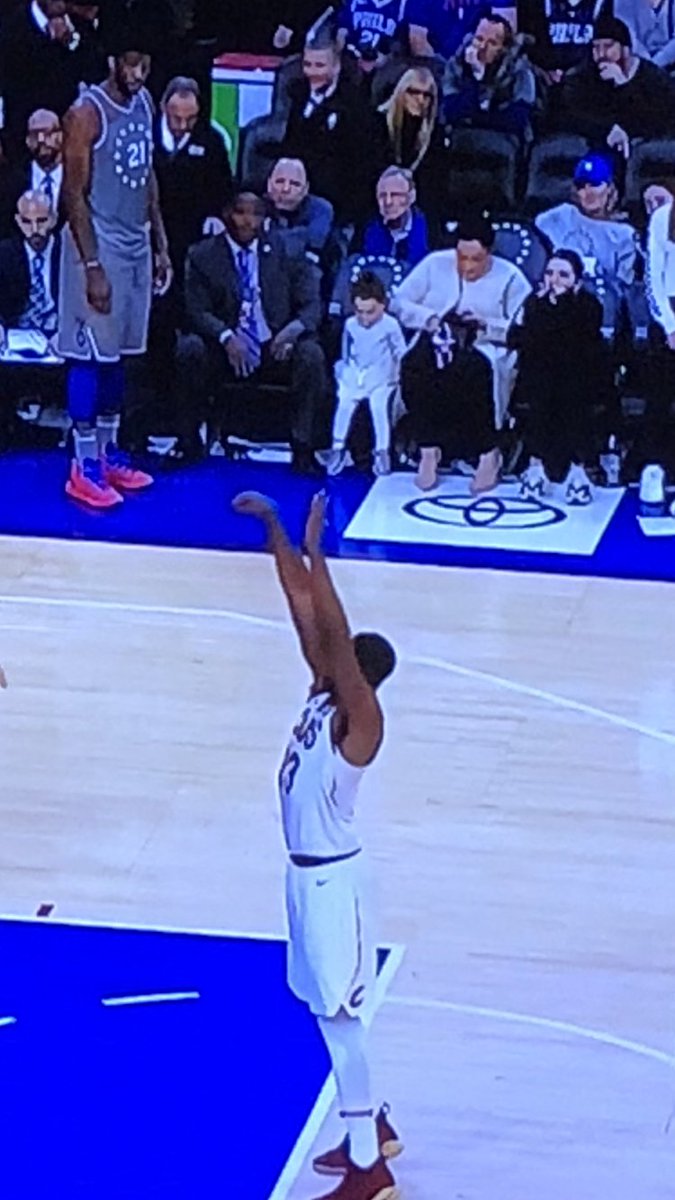 While Kendall and Tristan met up on the court, Kendall was likely there to support Ben Simmons, who she is rumored to be dating again following their summer romance.
Khloé Kardashian saw the funny side of her sister's booing though, as she shared the video on Twitter and wrote:
Look at my baby heckler 👀📢 I'm dying at Kenny trying to heckle on the low low! #ItDidntWork https://t.co/u4vvNblQV4

— Khloé (@khloekardashian) 24 novembre 2018
What he did was fucked up and disgusting. What you're watching is over seven months old. We have gone through countless hours of help. My sister was watching HER man Play against my man… So of course she's going to heckle the opposing team. Why are you confused?

— Khloé (@khloekardashian) 25 novembre 2018
https://www.instagram.com/p/BqjGyMIh9Ts/
Kendall Jenner is courtside cheering on Ben Simmons 👏 pic.twitter.com/uJ8v9Z8esC

— NBA on ESPN (@ESPNNBA) 24 novembre 2018